The Process of Removing Stucco Ceiling
Developed Over Years of Experience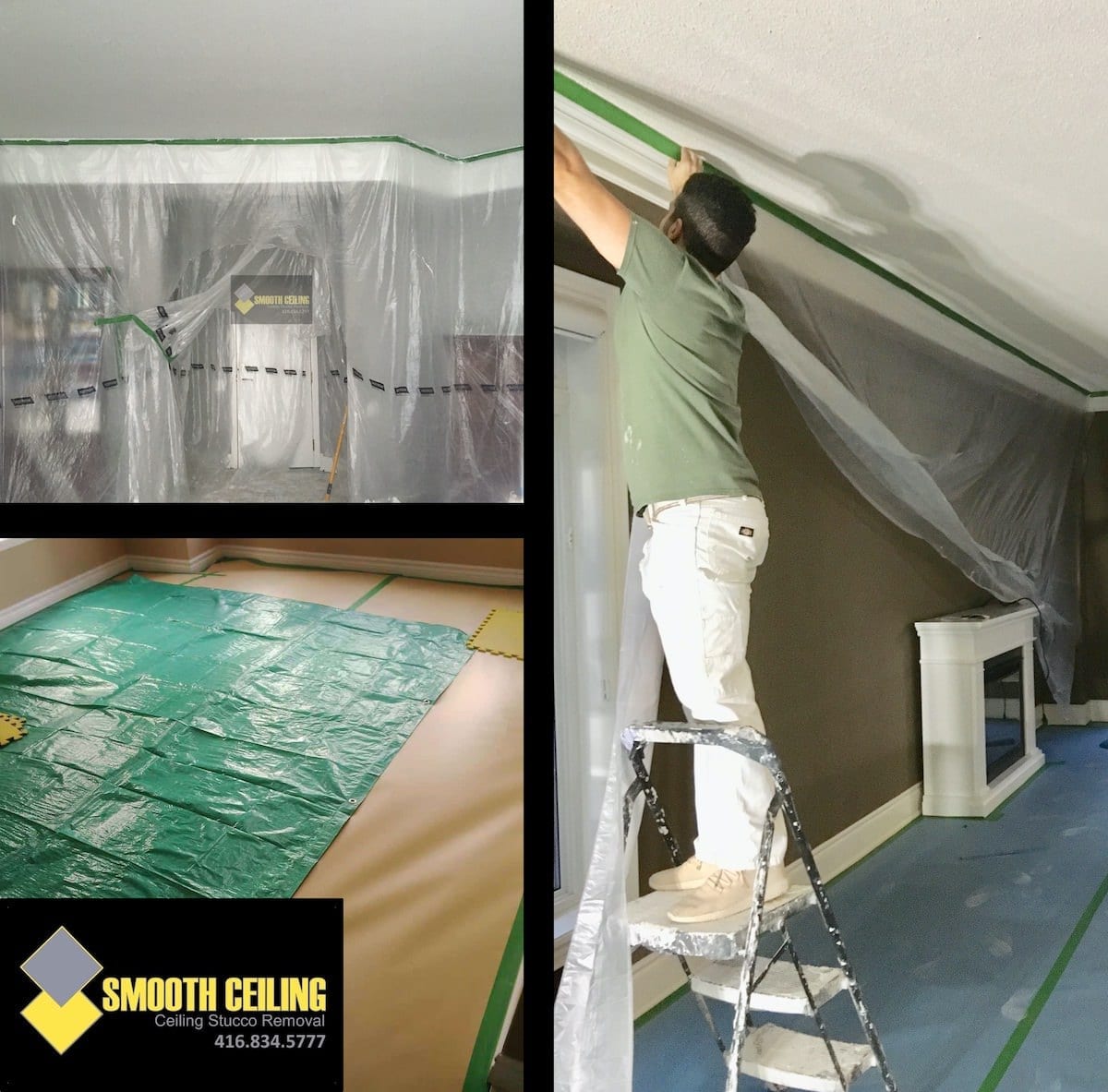 Prepping the Area
---
We believe that the most important part of this job, is protection and cleanliness.
We close off the vents and air intakes to assure that the dust does not seep into other areas like your furnace.
We protect your floor with waterproof paper. This way, no water can damage your floor.
We protect your walls and frames with plastic.
We protect your stairs and other object which cannot be moved, Ex: Piano, Beds...
Removing The Stucco
---
After we have protected the area of work, we proceed with wetting the ceiling with water, and scrapping the right amount off your ceiling.
We then do any touch ups that are needed before plastering the entire ceiling...
Plastering
---
Plastering is key to this scope of work.
It is important to apply the right amount of plaster or "mud" to your ceiling.
If you apply too much, this could cause your ceiling to crack in no time.
If you apply too little, you will see the imperfections after you paint.
Our team have many years of experience to make sure this is done right.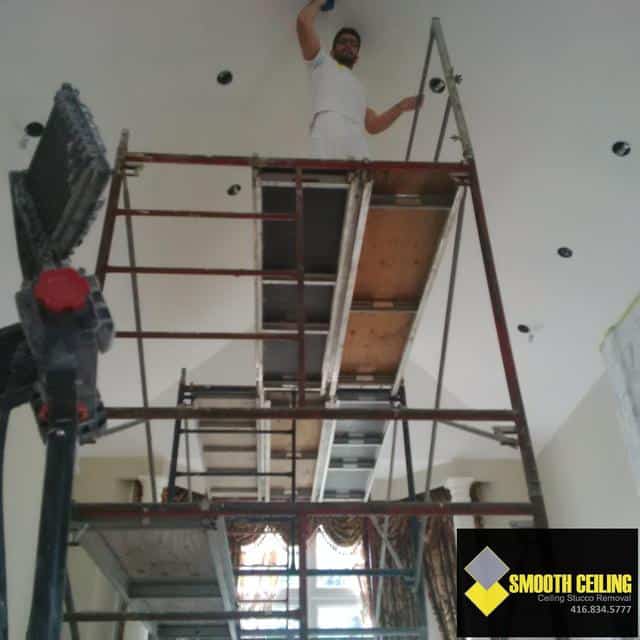 Sanding
---
When feather sanding, we sand to a smooth finish using high grit paper and making sure we don't miss anything by double checking the project with LED lights.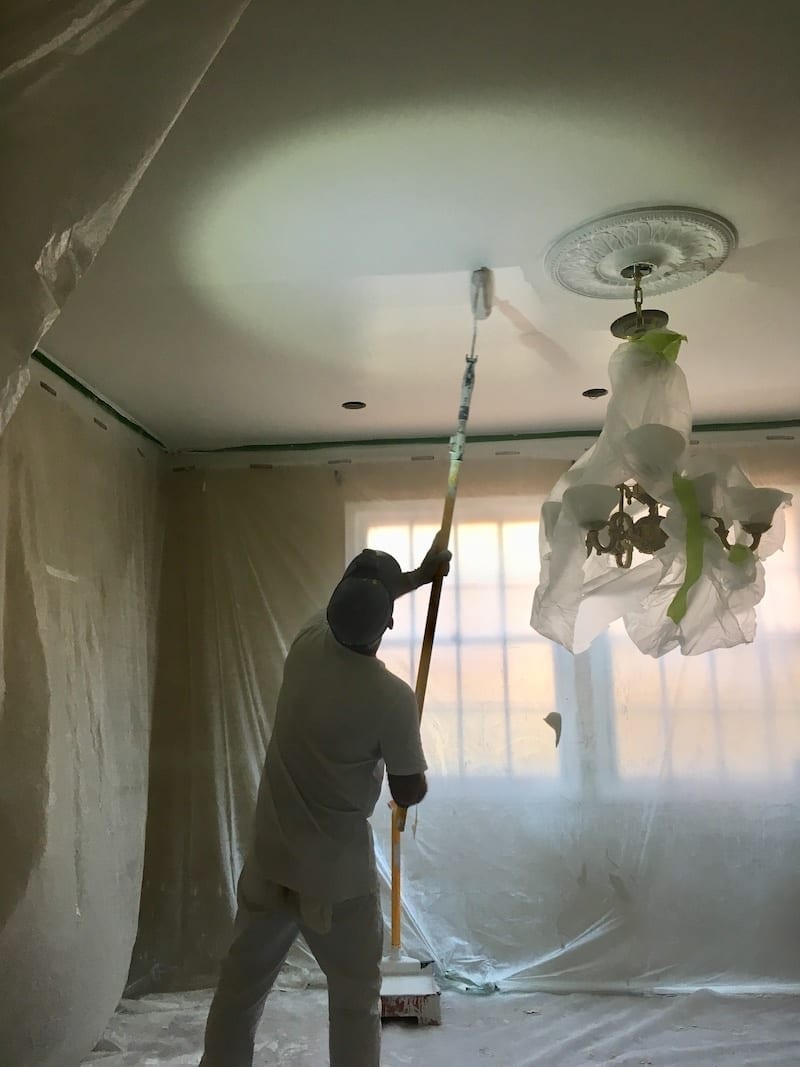 Prime And Paint
---
The finishing touch is so important and so is the quality of paint we use.
We use Benjamin Moore Prime with sealant, and Benjamin Moore Paint to finish the job.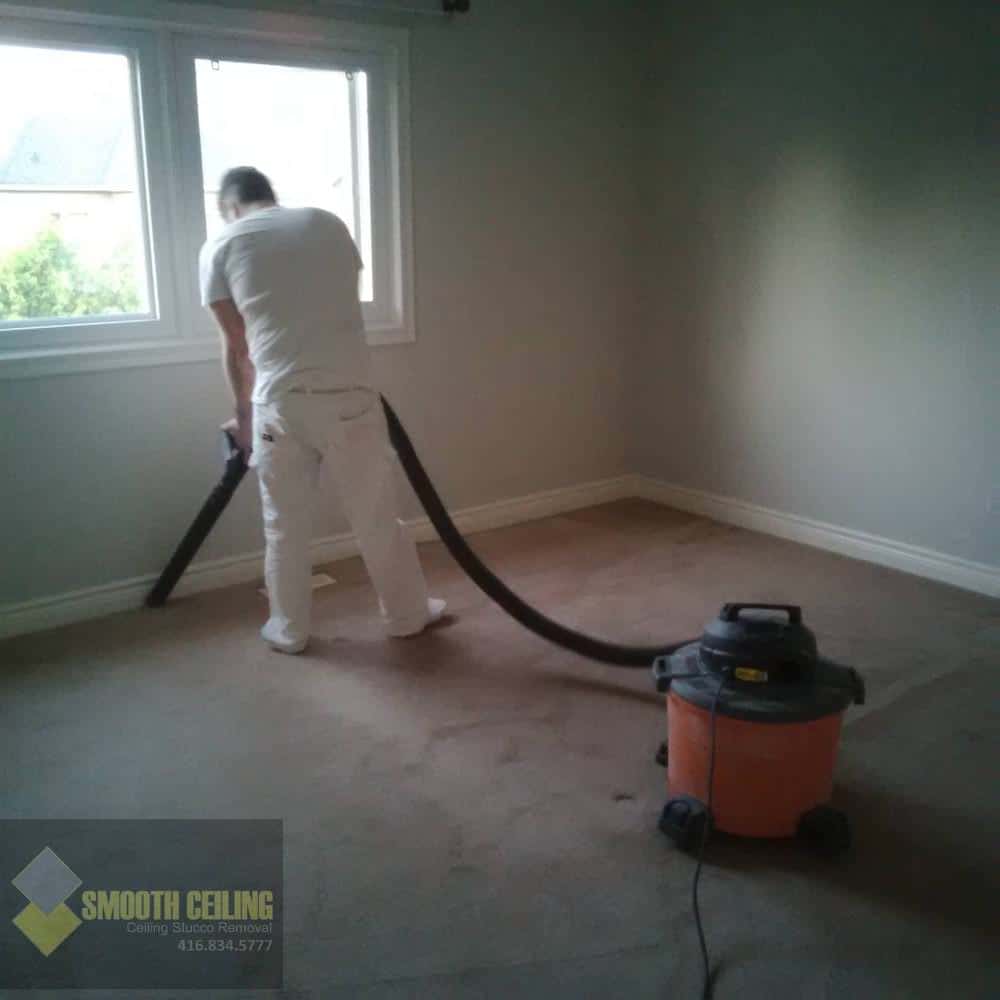 Cleaning The Project
---
After the hurricane has passed, we don't leave a mess for the customer to clean, we do it, and we do it to perfection.
We vacuum, Swiffer, dust, and leave your home looking clean and ready for pictures.
Note: We do not post your projects pic if you don't want us to.
 Ready to talk about Smooth Ceilings in your home?